whoisit
New Member



member is offline









Joined: Apr 2012
Gender: Male


Posts: 4

Contraction or not at all?
« Thread Started on May 4, 2012, 1:48pm »

---

Hi Again
Every month we have a list of people who Did Not Attend and we print out, for example, DNA's 96. Is the apostrophe right for a contraction of the word Attends?
Or should it just be DNAs 96

Thanks for looking
hubertus
Senior Member


member is offline









Joined: Jan 2012
Gender: Male


Posts: 461
Location: W. Yorkshire, England

Re: Contraction or not at all?
« Reply #1 on May 4, 2012, 6:15pm »

---

Plural words simply take s with no apostrophe: DNAs.
It's not a contraction, it's an abbrieviation.

Convention has it that we don't use the apostrophe for abbrieviations. Also, the full stop between abbrieviations has gone out of favour. For instance, the former P.T.O., e.g. and so on. Hence no D.N.A.
Tone
Advanced Member


member is offline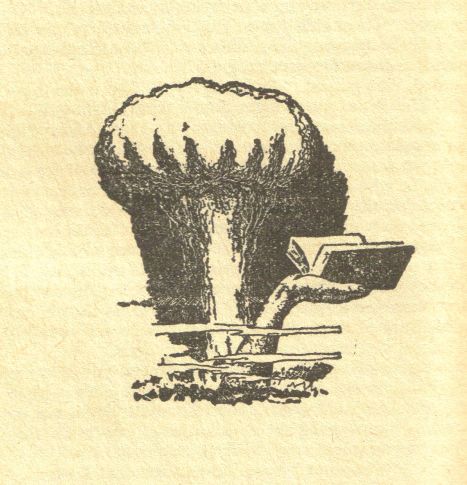 "I don't do Happy."





Joined: Feb 2009
Gender: Female


Posts: 909
Location: West of London (ex-Hampshire)

Re: Contraction or not at all?
« Reply #2 on May 4, 2012, 8:52pm »

---

Were you back in the 1960's (like that) you would be quite "normal" to use the apostrophe.

Now, in the 2110s, you would be either out-of-date (like me), or judged to be "wrong" by many ordinary people as well as the APS "official line".

Tone

John (Forum Admin)
Administrator


APS Forum Administrator & Webmaster
member is offline




John Hale, APS Forum Administrator & Webmaster





Joined: Feb 2009
Gender: Male


Posts: 132
Location: South Dorset, UK

Re: Contraction or not at all?
« Reply #3 on May 5, 2012, 12:27am »

---


May 4, 2012, 6:15pm, hubertus wrote:

Also, the full stop between abbrieviations has gone out of favour. For instance, the former P.T.O., e.g. and so on. Hence no D.N.A.


I worked for BBC Television in London for 31 years and at the start of my time there in 1964 all the B.B.C. vehicles had very prominent full stops after each letter as shown here. They were everywhere within the Corporation - and even appeared on the first transmitted Test Cards as "B.B.C. Television Service".
See here: http://txlib.mb21.co.uk/main.php?g2_itemId=750

I think the cut-backs killed them off!

---

John Hale
(APS Forum Administrator & Webmaster)
Dave
Advanced Member


member is offline









Joined: Feb 2009
Gender: Male


Posts: 704
Location: San Jose, CA

Re: Contraction or not at all?
« Reply #4 on May 5, 2012, 2:35am »

---

Saving ink?

---

Dave
John (Forum Admin)
Administrator


APS Forum Administrator & Webmaster
member is offline




John Hale, APS Forum Administrator & Webmaster





Joined: Feb 2009
Gender: Male


Posts: 132
Location: South Dorset, UK

Re: Contraction or not at all?
« Reply #5 on May 5, 2012, 6:51pm »

---


May 5, 2012, 2:35am, Dave wrote:

Saving ink?


Yep! Think so.
At the same time they stopped printing "Property of the B.B.C." on every sheet of [hard] toilet paper!

---

John Hale
(APS Forum Administrator & Webmaster)
Tone
Advanced Member


member is offline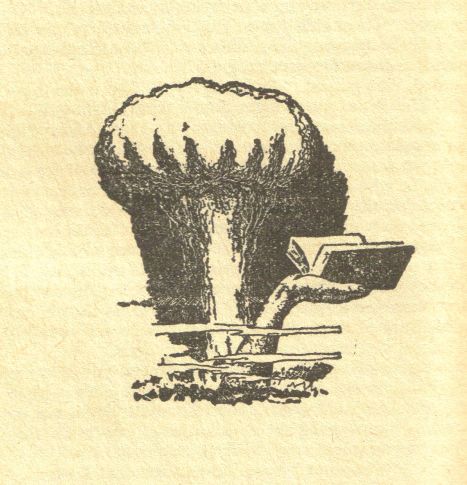 "I don't do Happy."





Joined: Feb 2009
Gender: Female


Posts: 909
Location: West of London (ex-Hampshire)

Re: Contraction or not at all?
« Reply #6 on May 5, 2012, 8:28pm »

---

>I worked for BBC Television in London for 31 years and at the start of my time there in 1964 all the B.B.C. vehicles had very prominent full stops <

I was with G.E.C. / G E C in the '60s and they changed it from G.E.C. to the dotless version. It was said that Arnold (Weinstock) had decreed it.

But I've still got (somewhere) an original plastic logo badge with the dots thereon.

Tone
whoisit
New Member



member is offline









Joined: Apr 2012
Gender: Male


Posts: 4

Re: Contraction or not at all?
« Reply #7 on May 6, 2012, 10:07am »

---

Thanks everyone for the informative and humorous replies I guess from now on it's DNAs